ePOS Hybrid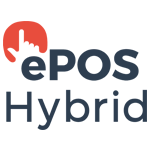 Address
27 Queen Charlotte Street

EH6 6AX

Edinburgh
Contact
Company
We, at ePOS Hybrid, understand the shortcomings prevailing in the ePOS market due to the sell-&-escape attitude of incompetent ePOS software companies. What makes us so confident is the efficiency of our software and our technical support team, who are committed to the successful operation of ePOS Hybrid application.
Product and Services
We are committed to offer only the efficient ePOS product for Restaurants, Bars, Pubs, Nightclubs, Coffee Shops, Takeaways, Bakeries, Pizza Houses, Food Courts and Buffet Restaurants who are looking for a brilliant ePOS application.
Info List