Bar Pass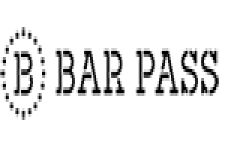 Address
36 Tredegar Road

E3 2EH

London
Contact
Company
Bar Pass Limited is the creator of Bar Pass, a mobile application which enables customer of bars and restaurants to order and pay for their food and drinks through their mobile phones.
Product and Services
BarPass offers two solutions:
BPL Digital for online ordering, tablet ordering inlcuding loyalty and payment solutions
Sabre for restaurants who would like guests to order ahead and skip the queue, pay at table and avail of a loyalty scheme
Bar Pass is free to merchants and customers. Integration is easy for the several EPOS systems.
Info List
Keywords