AirPOS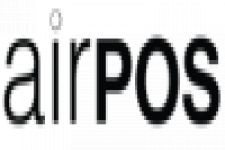 Address
AirPOS Ltd, Unit 1 & 2 1st Floor

Caernarvon House

BT7 1DQ

Belfast
Contact
Company
AirPOS offers a portable and simple cloud-based Point of Sale & payments software for restaurants, cafes and bars. It is a complete solution to manage a multichannel sales environment.
AirPOS aims to professionalize smaller merchant decision making and assisting them in their grow.
AirPOS provides solutions on Windows, Android tablets and Apple iPads.
Product and Services
is easy to install and no specific training is needed to start using it.
AirPOS offers a range of hosted services :
Real time visibility across financial data
Customer information and inventory keeping in sync sales made in-store with those made on your e-commerce webstore
Work off line if your Internet connection is down
AirPOS includes:
Point of Sale solution advice and support
POS hardware consultation & sales
Pin payment solutions (PayPal Here, Payleven and iZettle)
Mobile solutions from Samsung, Epson and Star
Info List
Keywords