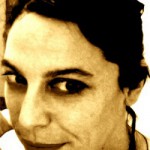 Célia Vaudaine
Après des études littéraires, de sciences politiques et de gestion de projets, Célia a enchaîné les expériences dans le monde de l'édition puis sur des projets de communication en France et à l'étranger.
For the first time, the BBC Good Food's Feast makes a stop in the famous Tower of London. Experience the most original food and drink event, and treat yourself with, as always in the BBC Good Food shows, live demonstrations from UK's top chefs and experts and top notch street food vendors.
Pop-up restaurants, masterclasses, artisan shopping, live shows… It is real entertainment put on by the best professionals.
To know more about the event, please visit the Good Food Feast Tower Show website, their Facebook page or their Twitter account.